Don't worry, you don't need a light ring or be good at dances to pot on our social.
In order to write a memo about an upcoming sporting event or why you think your position is correct, navigate to the Social tab and click the pencil in the bottom right corner.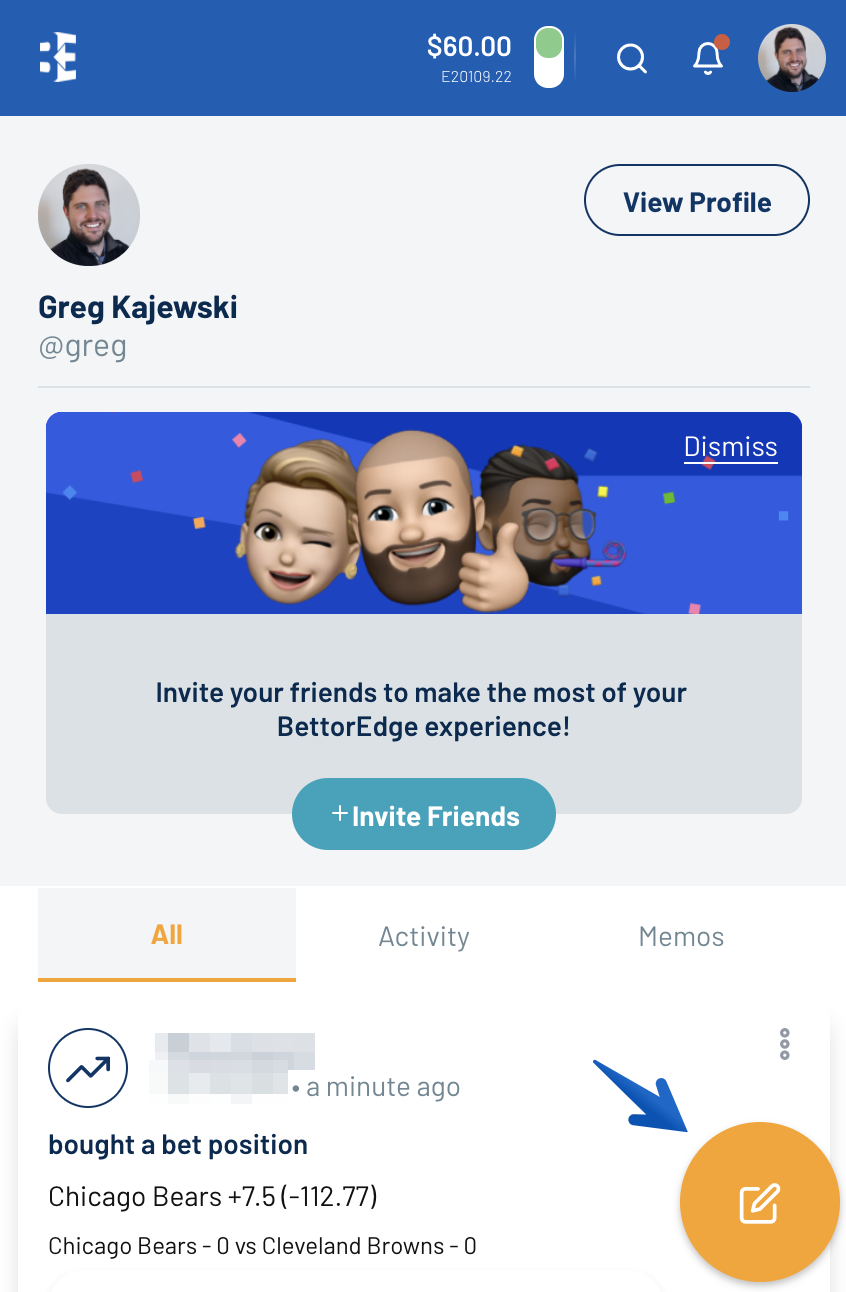 Once you open the memo screen, you'll have a ton of great options to choose from, like:
Font Editing (bold)
Adding an image.
Adding a hyperlink
Tagging or @someone on BettorEdge
Tagging a position that you have to challenge other or talk about why you believe it's correct.
a picture is worth a thousand words but a good gif is worth a million, post a giphy!
Write your memo and click publish for others to see it in the Social Feed!