Bettor Edge is more than just a marketplace, it's a community. Check out the steps below on how you can showcase a position in one of your posts!
When writing a memo, you can click the tag icon and all of your current positions will appear for you to select which position(s) you want to include: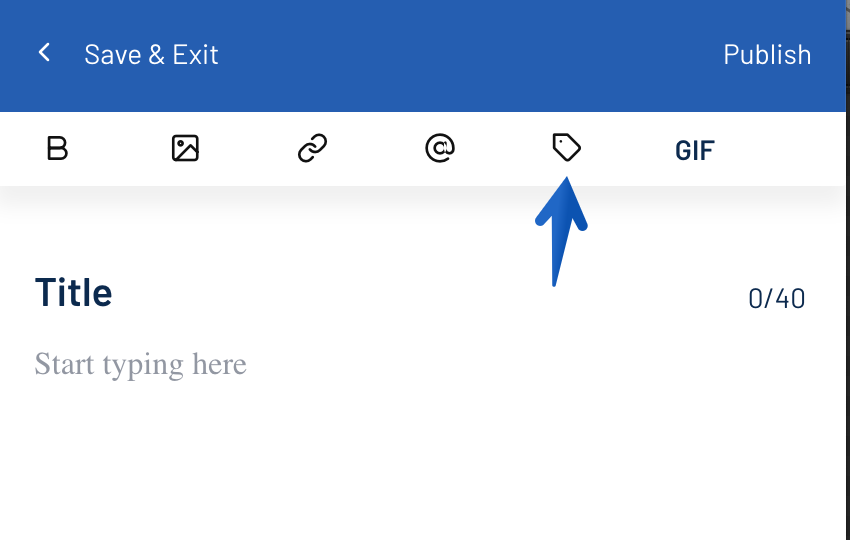 Once tagging, users can engage directly with your position and see the price you you got on your position. Check it out below: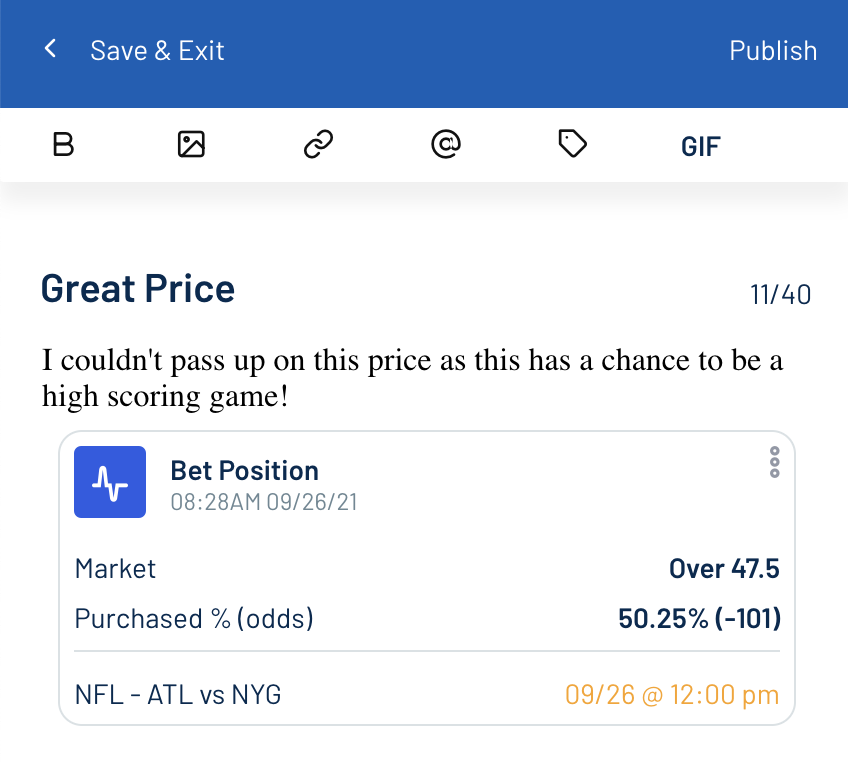 Click publish and it'll go out to the social feed for others to see and comment on!